DO YOU KNOW WHERE YOUR FOOD COMES FROM?
TracTechnology compiles traceable product information with QR codes
Our system keeps track of where the constituent and composite components in, for example, a dish come from. All producers, slaughterhouses, processing facilities, food industries, commercial kitchens and more, have a requirement to be able to trace their raw materials one step back and their finished products one step forward in the value chain. This applies to everyone who handles food. When the product leaves the producer/factory, there is relevant information about which raw materials have been used, their origin, etc.
By the producer simply retrieving the same information from the actor the step before in the value chain and adding this to his own information, a complete information and traceability chain is created. It adds great value to the final product.
Watch the film from our test in Norrköping.
Our focus is increased traceability
Storing data in large quantities is easy with today's technology and can be done by many. However, it is much more complex to store the composition of a refined product in several stages. TracTechnology reproduces the industrially refined product's entire chain of origin. There are many industries to offer our platform to, e.g. food production, engineering industry, clothing industry, electronics industry, pharmaceutical industry, raw material handling and logistics and distribution. Here it is described how TracTechnology's service can be used in the food industry.
TRACTECHNOLOGY'S INFORMATION FLOW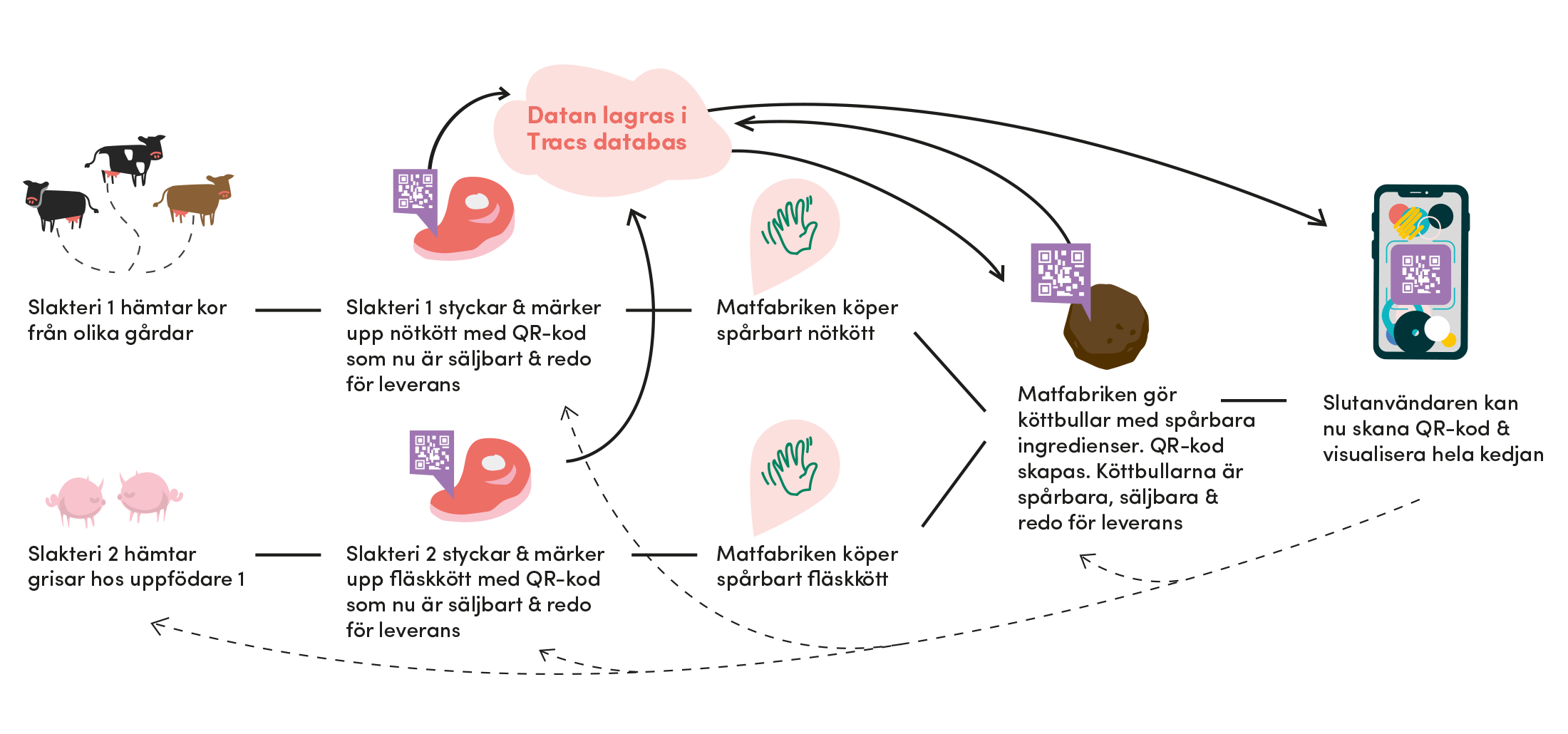 TracTechnology's customer transfers their product data to our database and can use it themselves against their end customer, or the product is sold to someone who needs that particular product with associated information for continued processing in the value chain. Transmission and data storage is standardized and forms a simple chain of information.